Rotary Safe
A safe that has been specially designed to store currency
without having to open and shut the safe door.
This safe is perfect for churches, temples and events such as weddings
where there is a busy inflow and outflow of cash.
World-class safety
아이콘

info

Please contact us for more information.

◆
TECHNICAL SOLUTIONS
Advantages
– Various items can be stored thanks to the large opening
– A special hole-operating system ensures absolute safety
1st step : Place the valuable in the safe(the valuable will be placed on a shelf and will not fall into the safe)
2nd step : Turn the shelf using the right handle to push the valuable inside the safe
– SJR-D435 has an interior hinge system, preventing the hinge from being severed from the outside
– SJR-945 has a secret storage compartment installed for heightened anti-theft security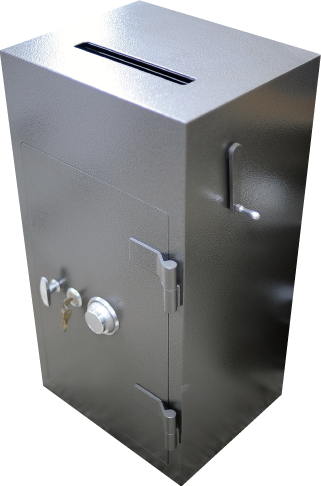 Size
Shinjin's rotary safe is customized through personal order.